Had a big crash, and lost your loved one? Or is it a small accident that resulted in a big loss? Consider hiring an Albuquerque personal injury attorney for legal help! A skilled car accident lawyer reduces the hassle that is associated with car accident insurance claims by taking care of a hefty amount of paperwork, "red tape," and more. They also help you with all recover losses resulting from the accident. Did you know some of the money-minded insurance companies often cheat the injured people by not paying the exact compensation they deserve, especially those who don't hire a lawyer? So, in order to get the right help, make an informed choice by hiring the right personal injury attorney.
Why Hire a Lawyer For Insurance Claims is Important?
Did you know in some companies, insurance claims representatives will be paid with addition as a bonus if they succeed in paying you less than you deserve? Yes, in the insurance sector, companies must find a profitable balance, and so they will try to avoid paying the fullest money in any way they can. The full focus of insurance professionals' will be to avoid paying the amount, and go rich. Aren't you prepared for the tricks played by the auto insurance company? Consider hiring the right personal injury and get going.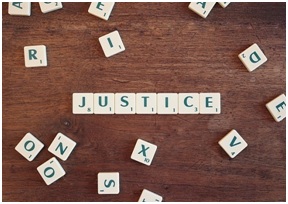 Tricks Played by Auto Insurance Companies 
Some of the common tricks that some money-minded insurance companies use are,
1. You can claim certain among of money as compensation, but your insurance company will give only less car insurance coverage
2. Spy on you
3. Dispute the severity of your injuries and your medical expenses from the accident
4. Keep you wait long, and delay paying the payment
5. Make you believe they are willing to pay everything for the car accident
6. They act like they will offer quick, and best car accident settlement
7. Ask you  for the recorded statement that describing the car accident
8. Use normal pleasantries against you to blame you for the car accident
9. They will claim that the car accident didn't cause you injure
10. They don't include the damage cost such as medical bills in the settlement
11. Pretend that they don't have to pay the medical bills from the car accident
12. Deny your car accident claim
How Car Accident Lawyer Help You?
An experienced lawyer from a leading personal injury law firm Albuquerque helps you pursue the fullest compensation possible by using effective strategies via a number of ways. Some of the main goals of a personal injury attorney is getting you the financial compensation to cover your expenses for,
Pain and suffering
Lost wages
Vehicle repair or replacement
Medical bills
Final Wrap 
Are you looking for a car accident lawyer in Albuquerque NM who helps you in the claiming process? Consider hiring The Lucero Law Office! They are dedicated to providing personalized legal representation.